Raul Quines, Composer & Singer-Songwriter
Raul Salamanca Quines is an immigrant Filipino-American composer and singer-songwriter. He is the founder and director of N.O.W. MUSIC & ARTS, an online platform on which professional artists (from all disciplines) perform and exhibit their work during the COVID-19 pandemic. The acronym, N.O.W., is short for "New" (newly created works and current time), "Old" (works of the past and our history), "World" (where we are, globally). 
The N.O.W. Music & Arts Salon launched on June 20, 2020, featuring eleven international artists: Anna Maria Manalo (composer - Denver, CO), Camille Sledge (singer-songwriter - Phoenix, AZ), Jeannine Baldomero (visual artist - Philadelphia, PA), Mario Gosalvez-Blanco (composer - Madrid, Spain), Mark Strausman (chef - NYC), Nada Radulovich (cellist - NYC), So Young An (dancer/choreographer - NYC), Stiles FOETTFU (HipHop artist - NYC), Tu Nokwe (singer-songwriter, composer - Johannesburg, South Africa), Vita Koreneva (mezzo-soprano, composer - NYC), and Mr. Quines (composer, singer-songwriter - NYC). The Zoom online virtual presentation and concert performance was co-produced with Louis Brown (audio-recording engineer - NYC). On July 23, 2020, N.O.W. Music & Arts Salon #2 live-streamed on YouTube, showcasing five American Artists: Camille Sledge, Jeannine Baldomero, So Young An, Stiles FOETTFU and the composer himself premiering a video of his Lux Aeterna: In Memoriam CoVid-19 Victims (for a cappella chorus) of him singing all of the SATB parts.
Since June, N.O.W. has live-streamed five Music & Arts Salon events and, most recently, the NOW Concert Series on November 21st, 2020 with critically acclaimed concert pianist from Manila, Philippines, Jovianney Emmanuel Cruz! To learn more details and about future events, please go to the Events & Projects page.
Mr. Quines' chamber works have been performed by some of today's lauded contemporary music ensembles, such as the Locrian Chamber Players, Composers Concordance,  Absolute Ensemble, Sweet Plantain, Soundclock Ensemble, and the Attacca Quartet; his orchestral works presented by the Vivace Orchestra (of Stringendo), West Chester Chamber Orchestra and the Manhattan Composers Orchestra.
As a performer and conductor, Mr. Quines has had the pleasure of working with artists the likes of Gene Pritsker, Charles Coleman, Elizabeth Weigle, Aisha Sudiarso, Iris Gross, Garry Press, David Cossin, Theo Bleckmann, Olivier Fluchaire, Michael Midlarsky and Isabela Quines. Finding as much delight in multi-media setting, he's worked with Kristjan Järvi and visual artist, Mark Kostabi at the Kostabi World, Paul Nugent in the production of Orson Welles' Christmas Carol with AboutFACE Ireland Theatre in Dublin, Ireland and with choreographer/dancer Jane Sato at the inaugural concert of N.O.W. Collective at Tenri Cultural Institute in September of 2014.
 
Mr. Quines is privileged to have received his musical training at the Manhattan School of Music, where he earned a bachelor of music degree in composition, and at CUNY Hunter College, where he studied composition and ethnomusicology and received a master of art degree. He has had the good fortune of studying with Lazlo Cser, Erik Lundborg, Giampaolo Bracali and Nils Vigeland. As a music teacher, Mr. Quines taught composition, music theory and ear-training at the Manhattan School of Music Preparatory Division. He currently lives in New York City, where he continues to work on his craft as a composer and songwriter. 

Raul Quines is a recipient of the American Music Center  Award. A selection of the compositions of Mr. Quines are distributed by Building Moons & Arches Publishing. His works and services are available for hire.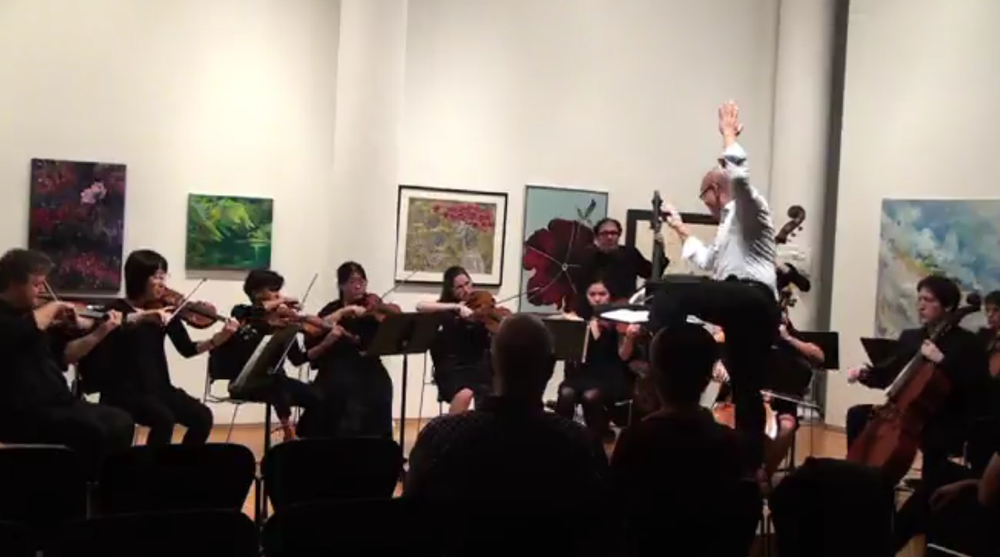 You are visitor number: 11589